A RARE AND TRANQUIL REALM.
A masterpiece of transcendent perfection, Phantom Extended Series II offers tastemakers a serene and spacious realm to recharge in — before taking on the world. Its exquisite features and elevated nuances epitomise Rolls-Royce artisanship, solidifying it as an icon in our legendary history.
The Magnificence Within
The Interior of is a sublime extension of its exterior. Attention to detail is evident. Craftsmanship is beyond comparison.
AN ARTFUL IMAGINING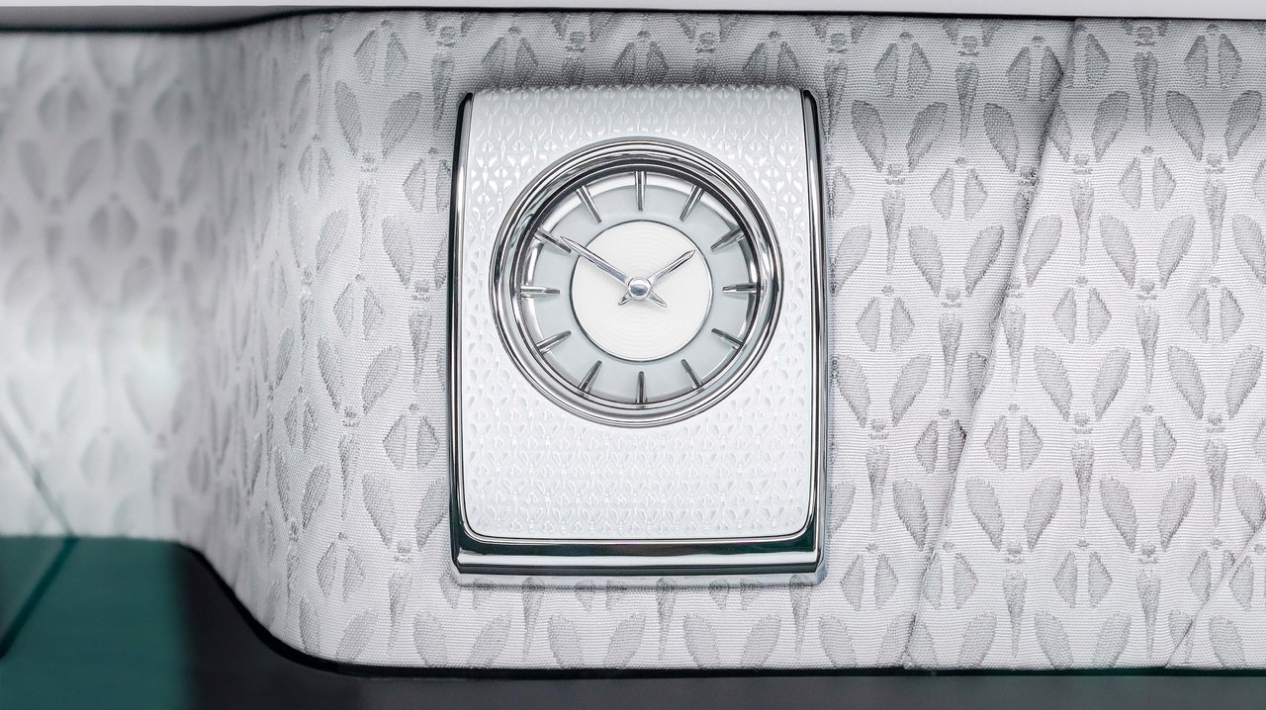 The interior Dark Amber Wood Veneer captures the tastemaker spirit with fine particles of striated, sparkling metal. A vision of rare beauty, this intricate creation required attentive eyes and the most delicate hands.
YOUR PERSONAL CANVAS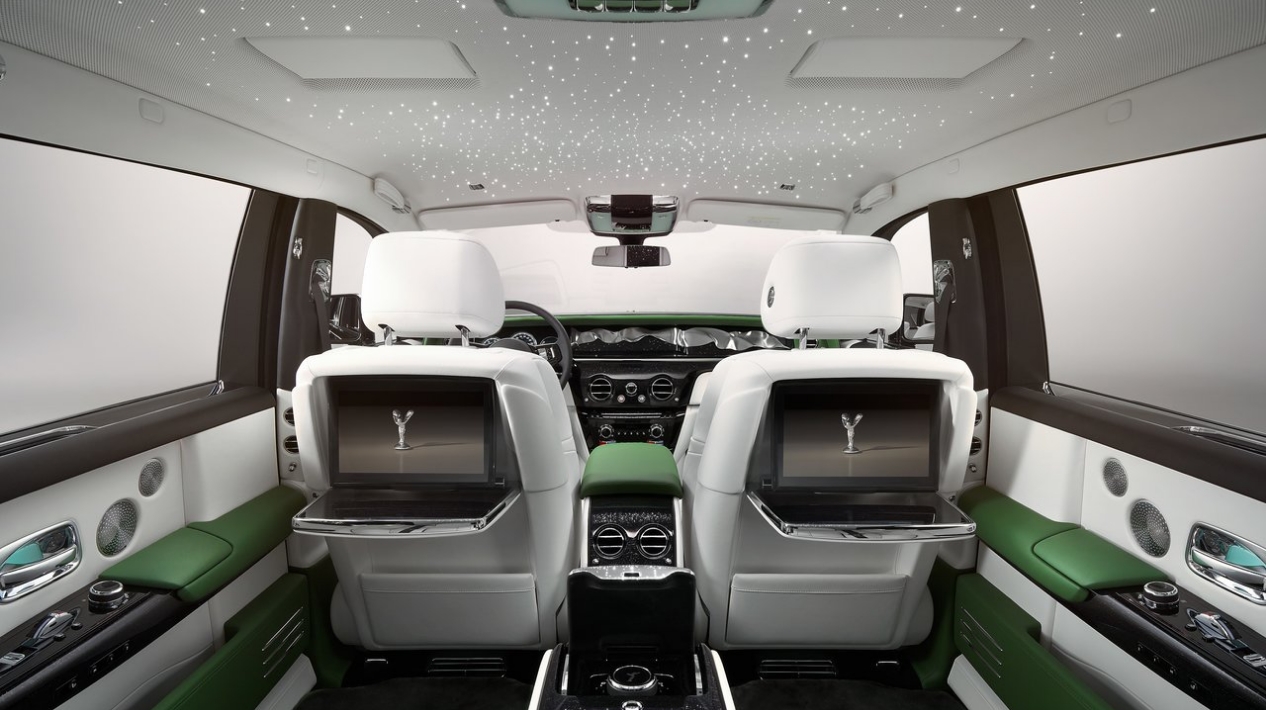 For those preferring to command the road from the rear seat, Phantom Extended offers the definitive super-luxurious chauffeur-driven experience.
CAPTIVATING IN PRESENCE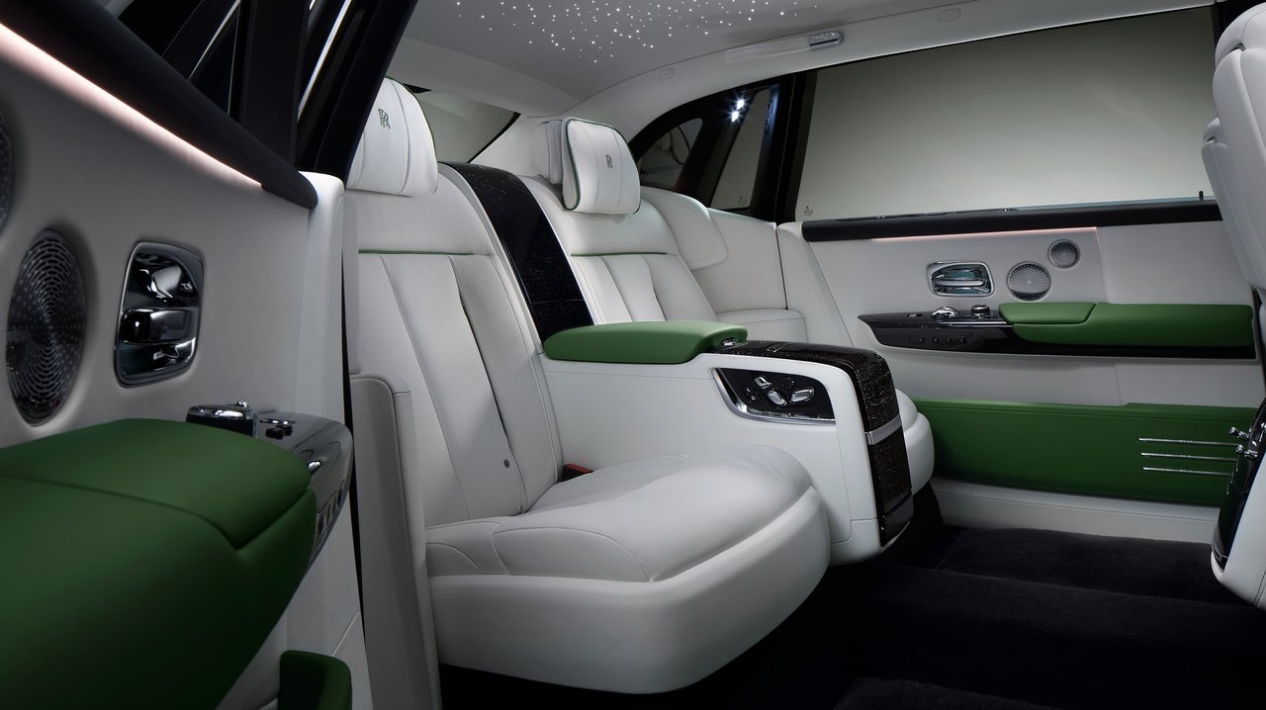 As the motor car advances, they rotate as if floating above the ground, taking passengers on a drive renowned for its Magic Carpet Ride sensation.
DIMENSIONS
Vehicle length

236 in

Vehicle width

79 in

Vehicle height

65 in

Wheelbase

149 in
SPECS
HORSEPOWER

563 HP

TORQUE

664 LB-FT

TOP SPEED

155 MPH

0-60

4.5 Seconds