PURE EXPRESSION
Ghost presents a world of boundless potential. Its purity liberates the imagination, inviting you to craft a motor car that is a complete original. There are no limits to what Ghost can become — all one has to do is imagine. Each Ghost is as unique as its owner — yours and yours alone. Infuse its pure canvas with dynamism and express your personality in every detail.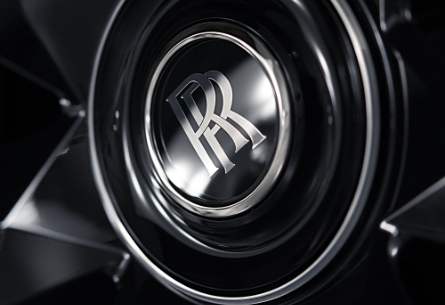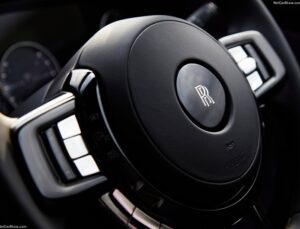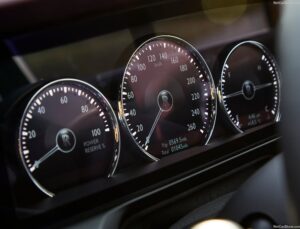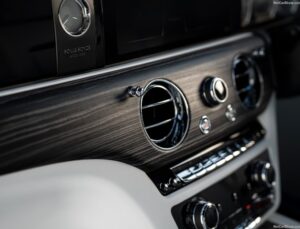 Express your unique character with Ghost — a pristine blank canvas for personalisation. Its minimalist sensibility and pure aesthetic presents infinite Bespoke possibilities for every individual. Through ambitious creativity, transform Ghost into a singular statement that boldly reflects your colourful personality.
The Magnificence Within
The Interior of is a sublime extension of its exterior. Attention to detail is evident. Craftsmanship is beyond comparison.
A PERFECT BLANK CANVAS, TRANSFORMED BY YOUR COLOURFUL ESSENCE.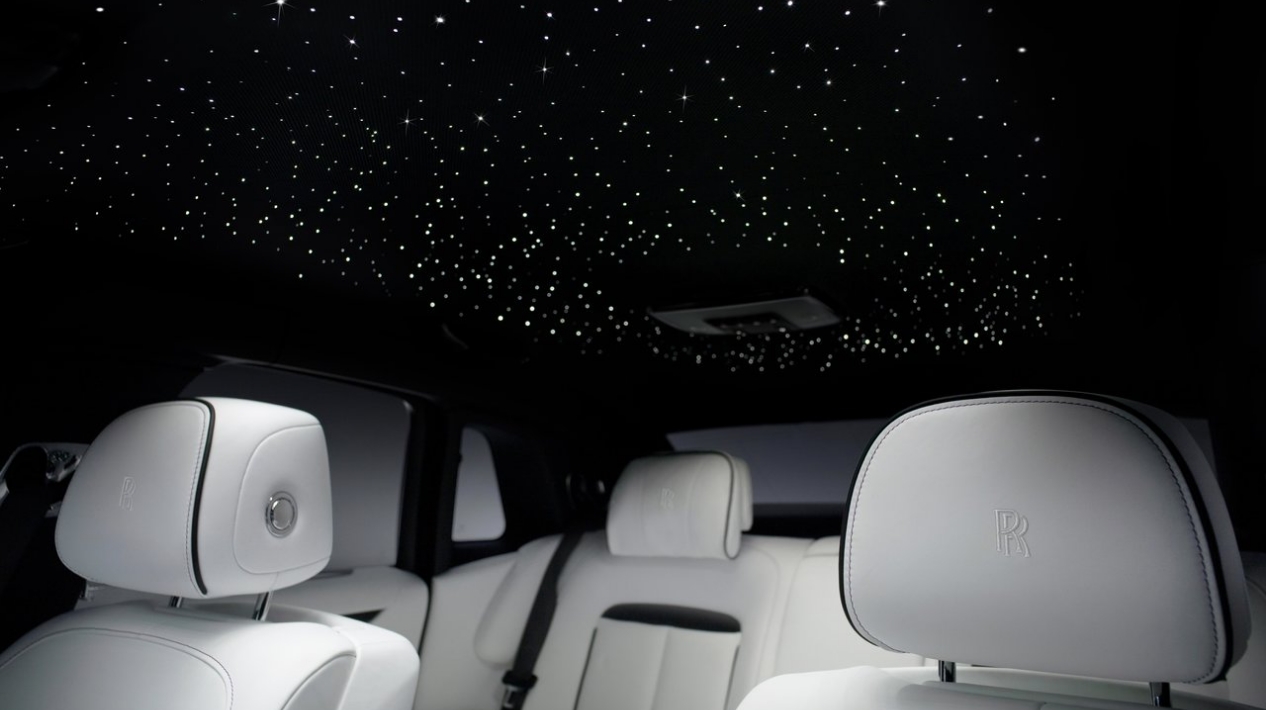 The high-gloss Illuminated Fascia is a masterful display of mesmerising craftsmanship. When Ghost is in operation, the wordmark is enlivened by the brilliance of 850 three-dimensional stars. When Ghost is at rest, the star field dims, and the fascia seemingly disappears into the abyss of the night.
IMAGINATION IS LIMITLESS. PERSONALISATION, ENDLESS.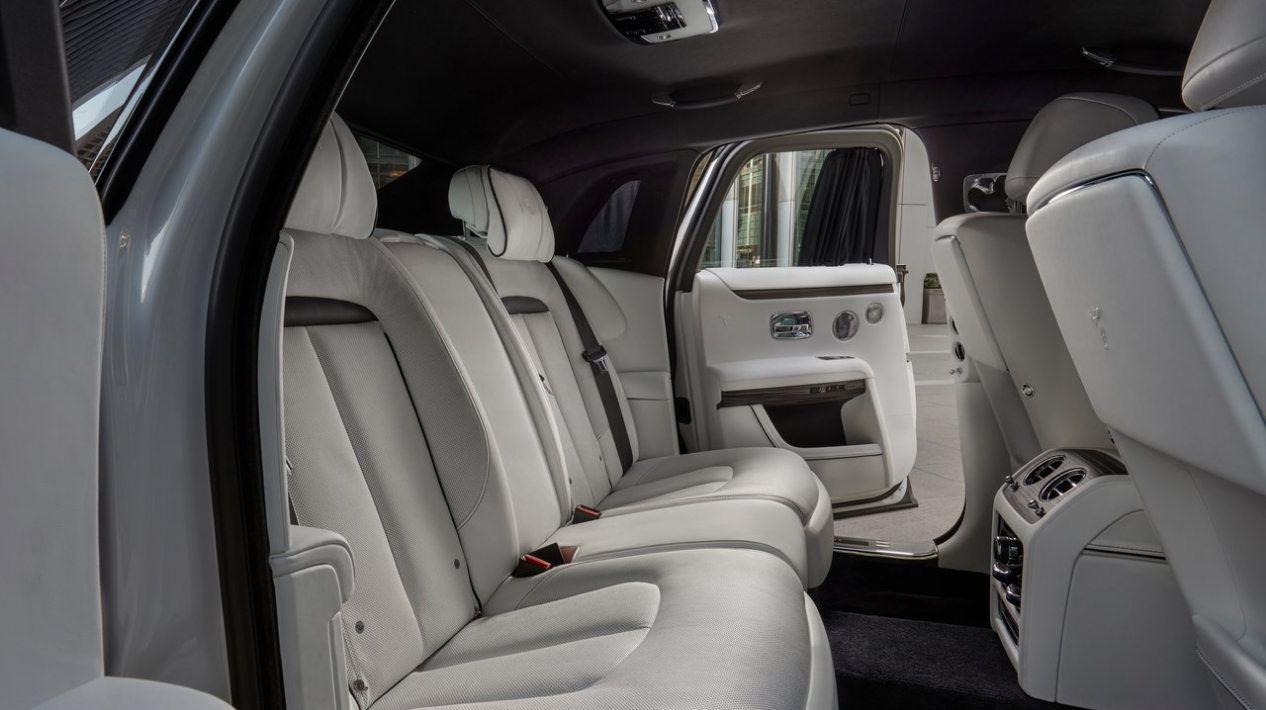 The marque's iconic Starlight Headliner transforms the roof into a transfixing skyscape. The celestial scene is customisable, with Rolls-Royce craftspeople able to design specific constellations animated by wondrous colour.
REFLECT YOUR WORLD THROUGH AMBITIOUS CREATIVITY.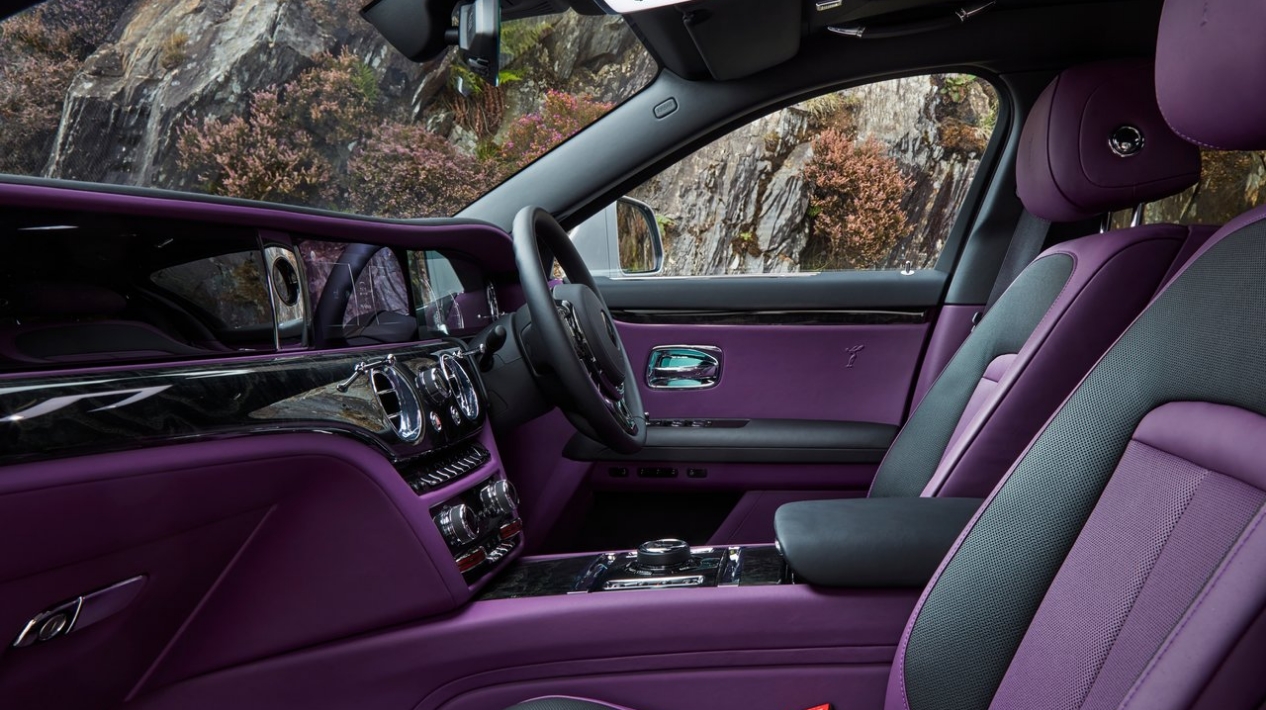 Adorn the tyres with a classic white pinstripe and radiate elegance while in motion. At the wheel's centre, Rolls-Royce's self-levelling monogram is circled by a delicate halo of colour chosen upon commission.
DIMENSIONS
Vehicle length

218.8 in

Vehicle width

77.9 in

Vehicle height (unladen)

61.9 in

Wheelbase

129.7 in
SPECS
Horsepower

563 hp

Torque

664 lb-ft @ 1700 rpm

Top Speed

155 MPH

0-60

4.6 seconds